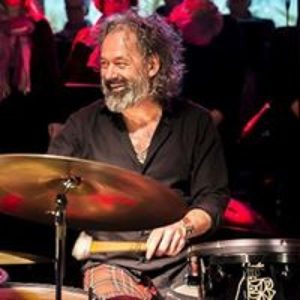 Ik kwam een opname tegen van percussionist Jan Wolfkamp en zanger/trompettist Herman Nijkamp die samen met Erik Raayman , Ronu Majumdar en Indranil Mallick een verbuffend fraaie versie van "New York State Of Mind" speelden. Dat inspireerde mij tot deze verzameling van jazz-cross-overs. Benieuwd wat jij er van vindt?
Hans Theessink: Slow Train;
Patricia Barber: My Girl;
Melody Gardot: Samba Em Preludio (Un Jour Sans Toi);
Laura Fygi: Vincent;
Eva Cassidy: Ain't No Sunshine;
Sophie Milman: La Vie En Rose;
Dubbelaar:
James Taylor: God Bless The Child;
Blood, Sweat and Tears: God Bless The Child;
Bobby McFerrin, Chick Corea: Spain;
Jan Wolfkamp, Herman Nijkamp e.a.: New York State Of Mind;
Thomas Dutronc, Diana Krall, Iggy Pop: Ce'st Si Bon.
Podcast: Play in new window | Download
Subscribe: RSS